WELCOME, we hope you enjoy our website!

Spring, "outside in our little wood"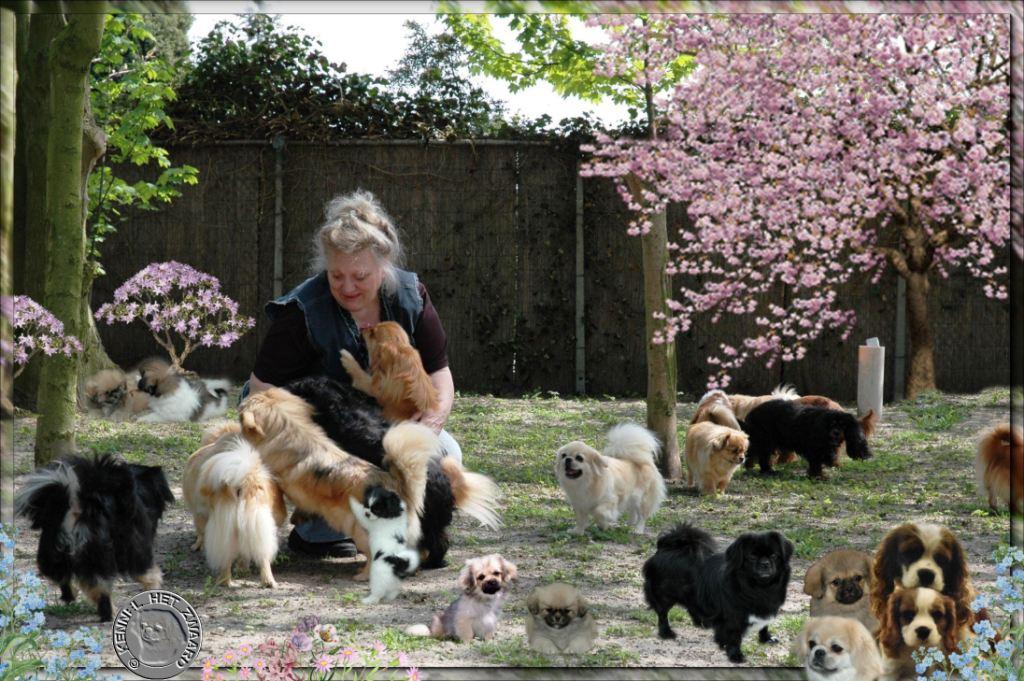 | | |
| --- | --- |
| | |
| Missy-Lin and Ineke | April 2008 |
Below just a few notes about ourselfs and our dog-breeding career.

We are married with one son, a daughter-in-law and a granddaughter and grandson.

We owned Cavalier King Charles Spaniels since 1974, and started breeding them in 1976. In the past twenty years I've limited my breeding to the black & tan and ruby, with once in while Blenheim and tricolor.

About sixteen years ago, the first Tibetan Spaniel came to live with us; they are still sharing the house with the Cavaliers. Once in a while I have a Tibbie litter.

Before the Tibetans Spaniels, our Cavaliers shared the house with longhaired Chihuahuas and Maltese, whose company we enjoyed and bred them for 17 years.

We also helped with the publication of two Dutch books, i.e. "De Kees" (The Keeshond) and "De Cavalier in Nederland" (Cavaliers in The Netherlands). January 2005, I completed a third book, a Dutch book on "Tibetaanse Spaniel" (Tibetan Spaniels Setting Foot On Dutch Soil), which I wrote myself, and I hope to complete an English version before the end of the year 2010.


The past 15 years I have been FCI judge. Both breeding and judging are serious hobbies of mine that I enjoy and I hope to continue both for many years to come.

My husband Aad and I have been familiar with the Tibetan Spaniel breed for over twenty years. If my husband had had his way, a Tibbie would have entered our premises long before it actually did: 17 years ago. At that time we became acquainted with Mr and Mrs Kavelaars' Tibbies. What struck us in the first place was their variety in colour.

As our Cavaliers have always shared the house with another breed – first the Maltese, followed by 16 years of Chihuahuas, the last of which had just died -, my husband started to plead once more for a Tibbie. Well, it didn't take me long to agree with him: the second breed would be the Tibetan Spaniel. Mrs Kavelaars told me she had a red bitch puppy available, but unfortunately with a scissor bite, not proper for Tibbies. I decided not to take her and wait for another litter. So I was happily surprised when Mrs Kavelaars phoned me three weeks later and announced that she was going to bring Aad's puppy that same afternoon since her teeth were fine now. And so Hussy Gussy van 't Burgstse Hof' came to live with us.

And let me assure you: not one minute too early! What a delightful breed! We have both become totally taken by this breed. And, consequently, we have immersed ourselves in oriental breeds, as we had done before in English toy dogs. It was very interesting for us to learn more about them – and it still is!

As a natural consequence, several Tibbies are currently sharing our home. We did not only become fanciers of the breed, but have the occasional litter as well and take our Tibbies to shows. We have again become members of different Breeders' Associations.
We have our dogs at home. All our breeding-dogs are free from PH and PRA.

They also have a good temperament and have been involved with obedience and agility.

The photo's below they are from 1974 - 1987.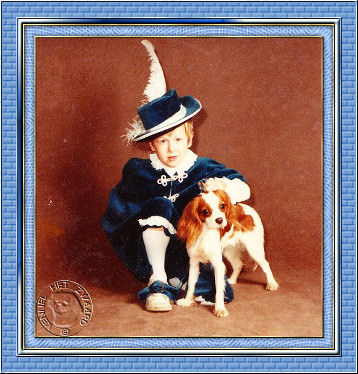 Dave Zwaardtman and his first Cavalier, the blenheim bitch Silvia het Zwaard
Aad and Sorata Joseph Aad with our first two German Shepherds Tasja and Dasha 1983.
In the past Aad has always a big dog, for himself.

Not for breeding.

On the left our 4e German Shepherd Pandora van de Mollenakker and our second Pyrenean Mountain Dog Meadow Anka.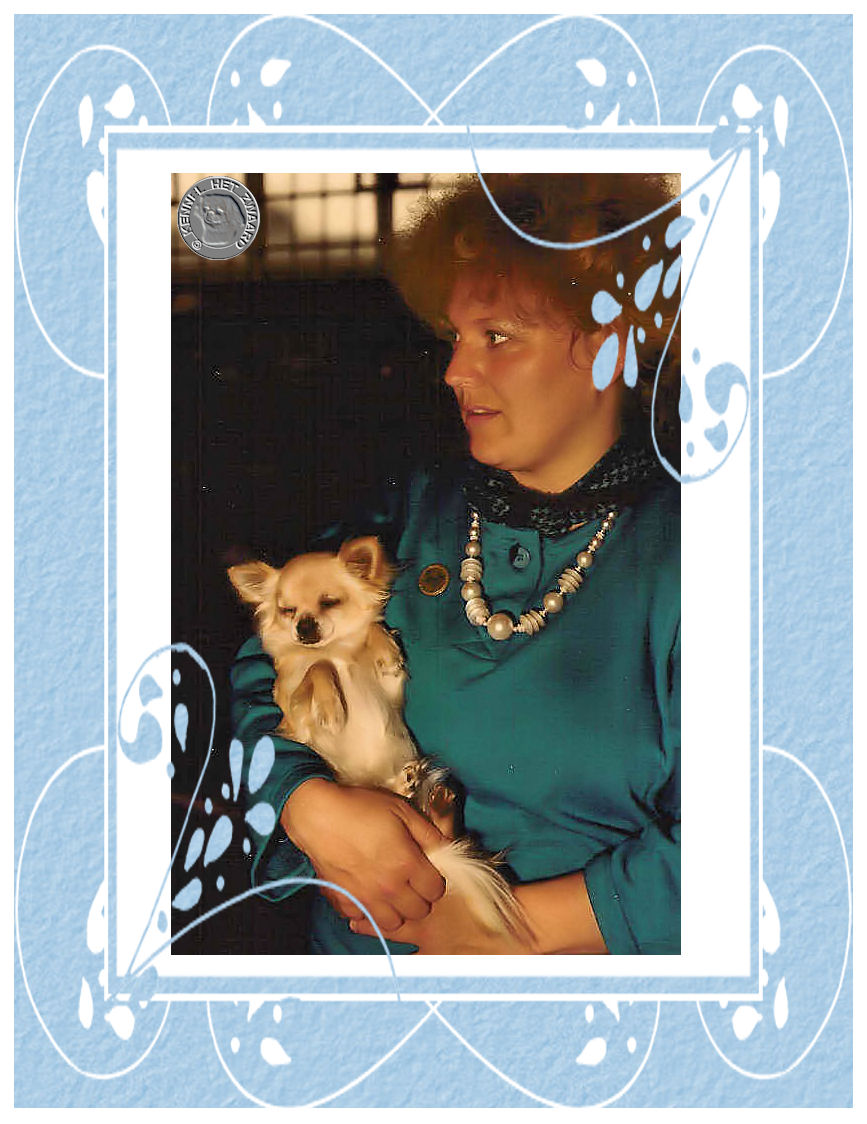 The long-coated Chihuahua Blondy's Little Rosita het Zwaard and Ineke at the International exhibition in Rotterdam 1985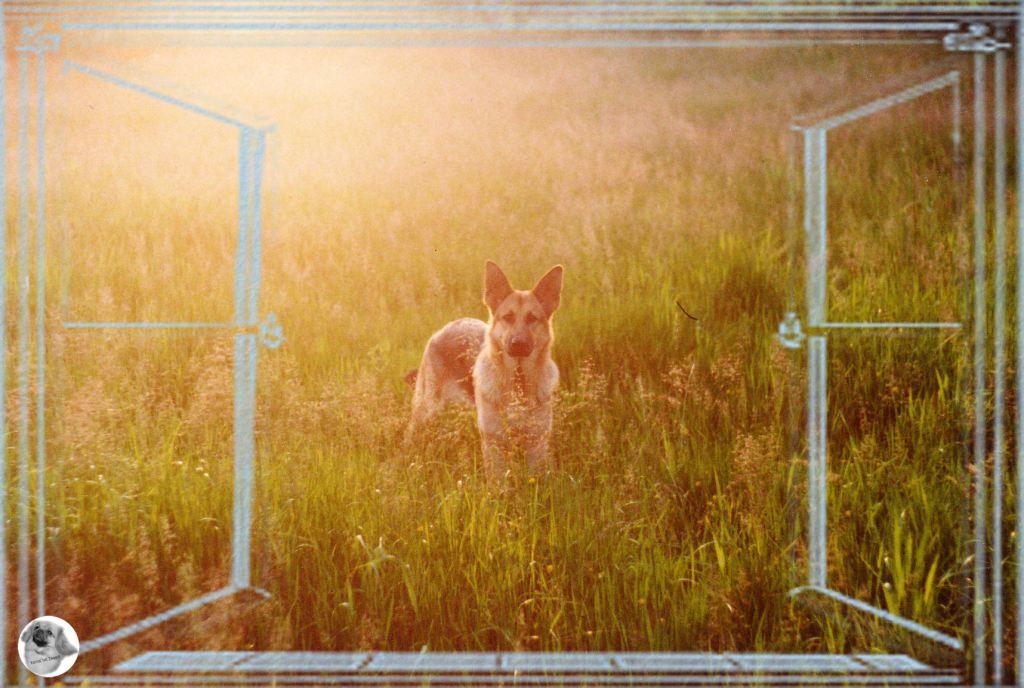 Our last German Shepherd Pandora v.d. Mollenakker, 10 months old,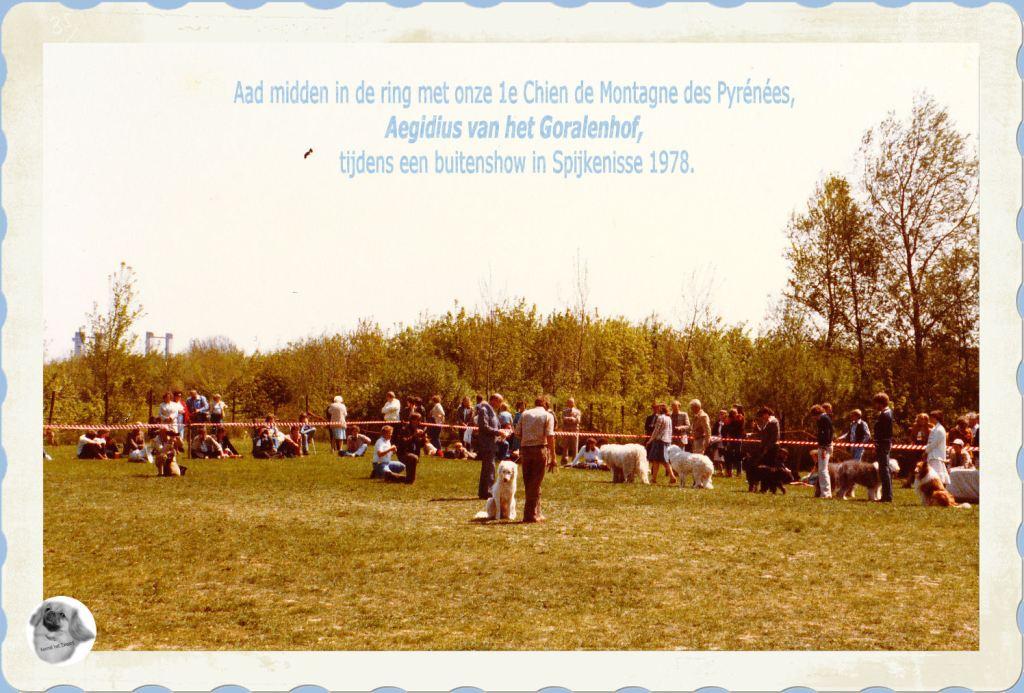 1984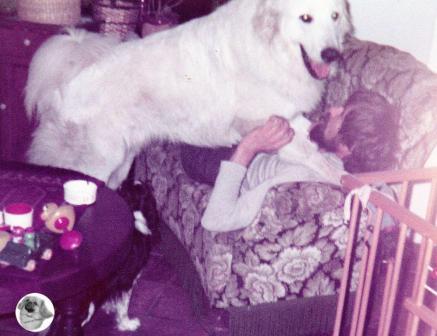 Here Augidius 10 months old and Aad, playing on the couch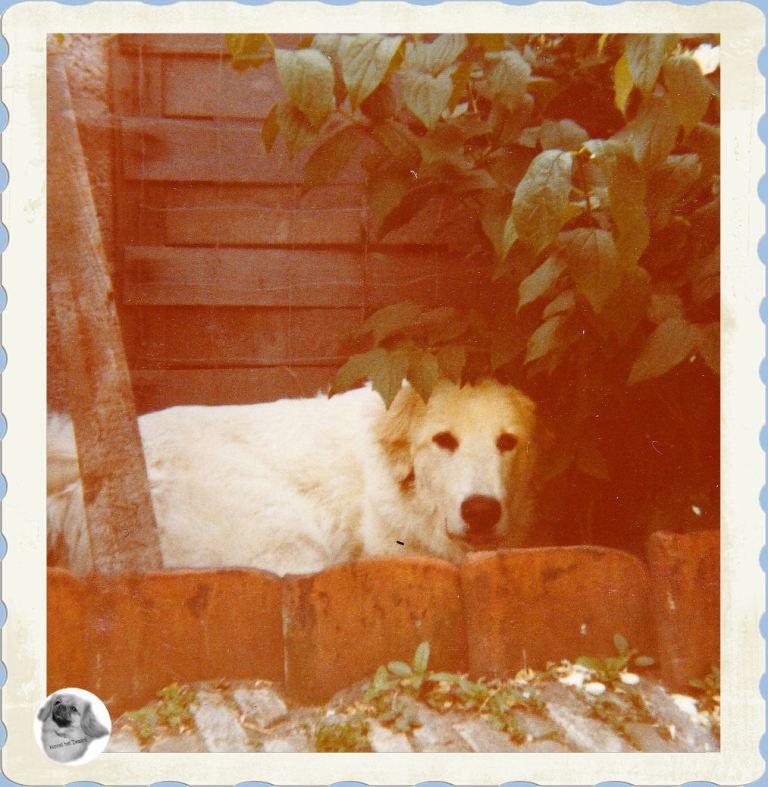 Our Pyrenean Mountain Dog Augidius, almost 6 months old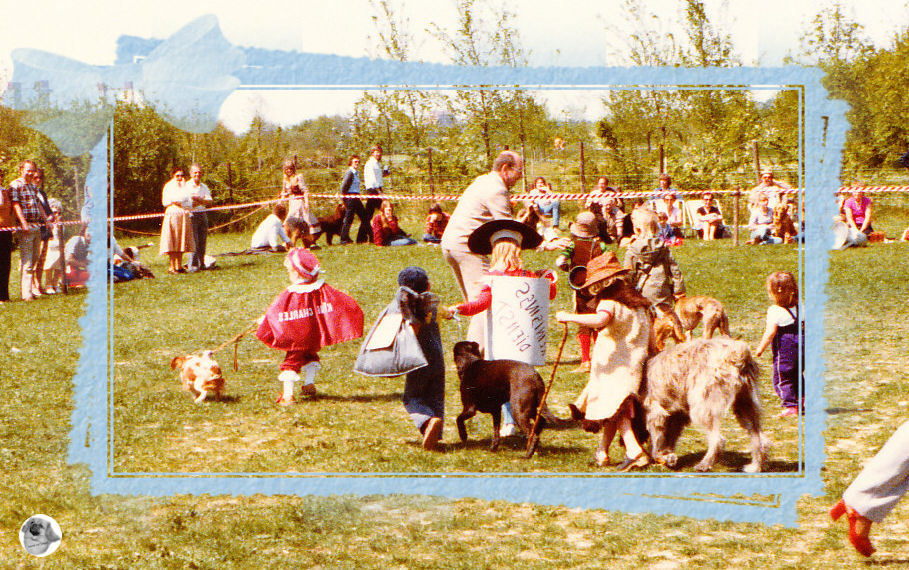 Dave, 4 years old, is here with the junior show, dressed as King Charles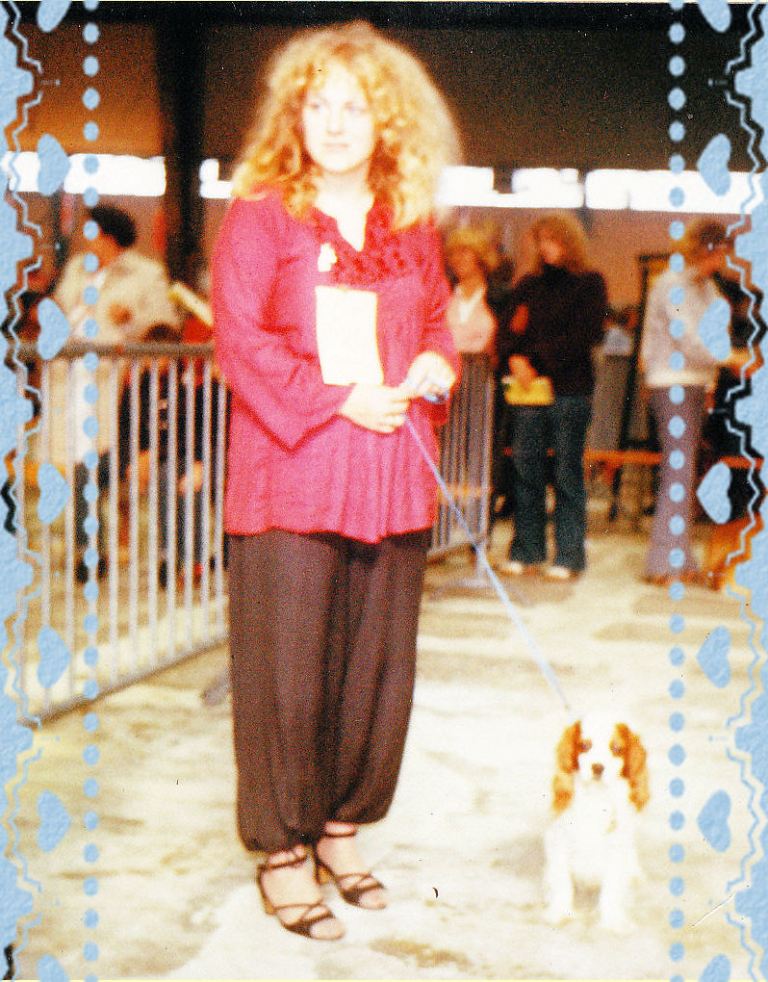 The above photo during the International exhibition in The Hague 1979
Ineke in the ring with our male blenheim Ölga's Jimmy van Petraca
Both pictures our longcoated Chihuahua girls, Twiggy of the Variant Pets, Farah From the Llanos Estacados en Gara Yake From the Llanos Estacados 1985
Pedro het Zwaard 1985 Chihuahua pups 1 week old
1974, Inekewith the German Shepherd Dasha. International exhibition Rotterdam, best group in show.
1980.Left. During a open show outside, Aad and Barren Maedow Anka. 1982 Chihuahuas and Maltese playing ouside.
We are also proud of the Cavalier Pandora het Zwaard, owned by Mrs. N. Siegelaar. In the photo above as a puppy. Pandora is also in the logo of Authorised Dog Association HSV Branderstad.
We have also had an agility course, and gave us much pleasure, later we have this agility course given to the Cavalier Club Nederland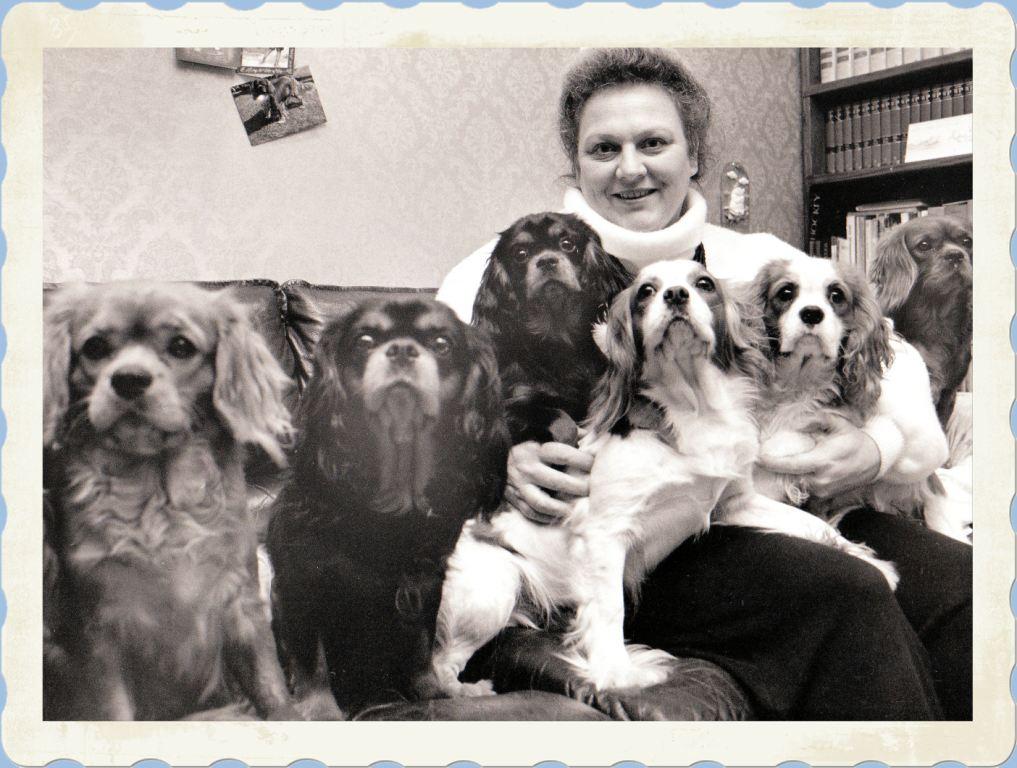 1992
Our last bic size dog, again a sweet dog, the English Setter Fairray Sun
Nostalgia
1956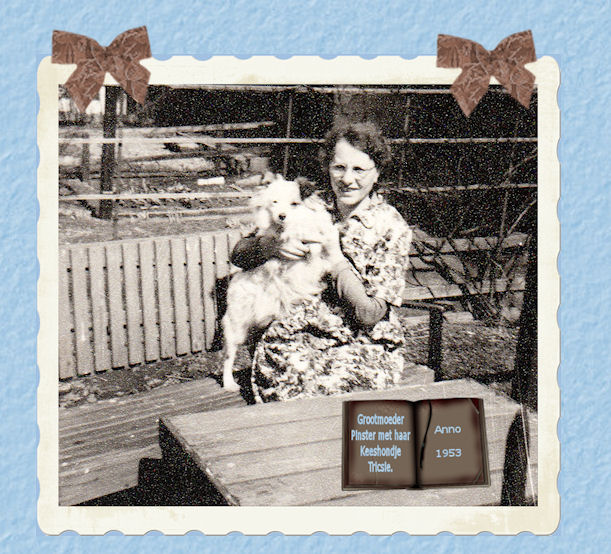 1954
Kennel het Zwaard - Since 1976. Small, but select.
www.wildeplantengastronomie.nl www.wildeplantengastronomie.nl